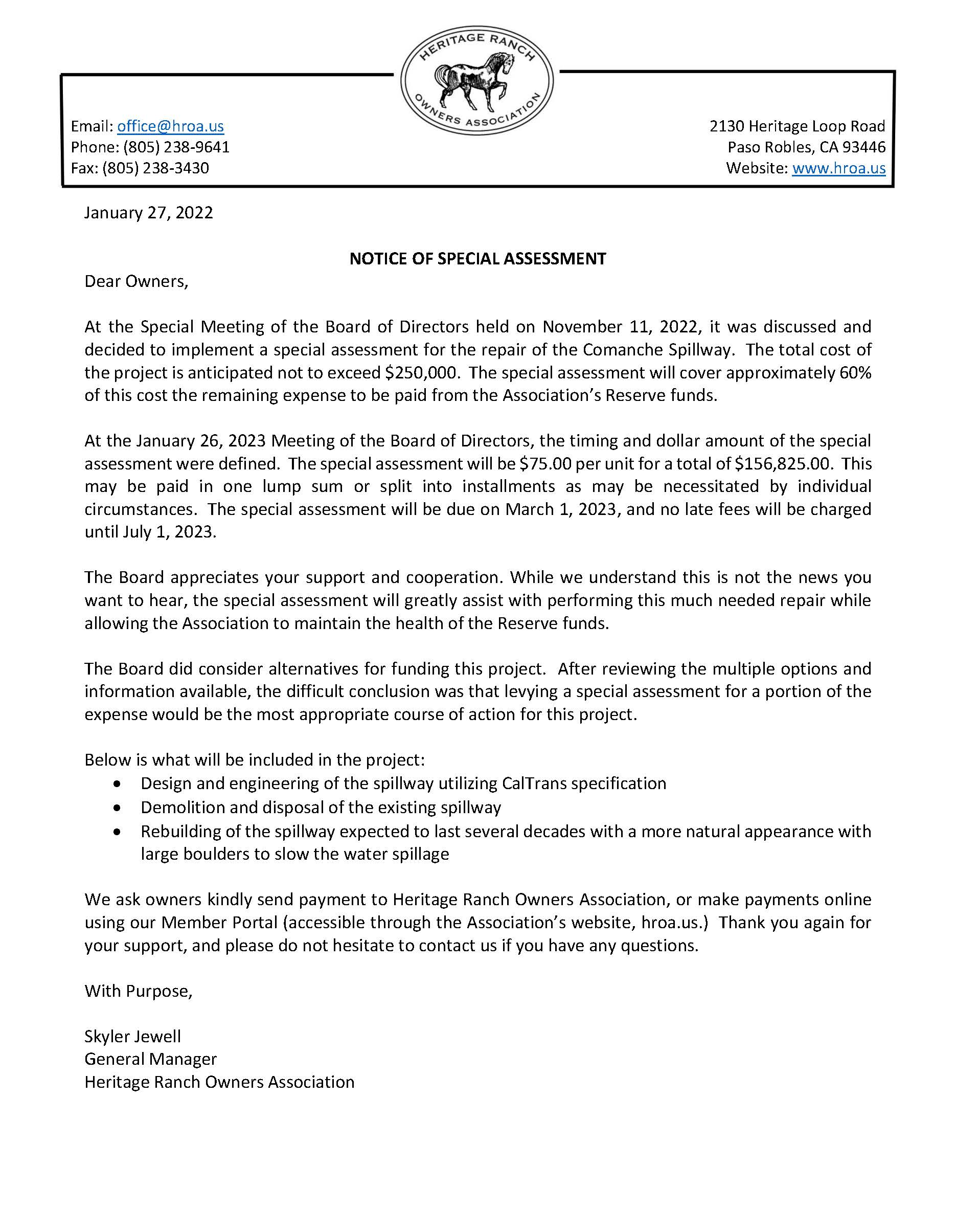 SPECIAL ASSESSMENT FOR THE COMANCHE SPILLWAY REPAIR
The Board of Directors levied a special assessment in the amount of $75.00 due on March 1, 2023. This notice is being sent as a reminder to all members. The official notice was sent to all owners at the end of January and can be viewed at the link to the right or by clicking here.
 The Association will not be charging a late fee through June 30, 2023. This accommodation has been made to assist our membership who may need to split the payment over a few months to minimize its impact. If you have not taken the time to pay the assessment, please take some time to plan to do so.
This special assessment will cover approximately 60% of the cost to repair the upper Comanche Spillway approved at a not to exceed amount of $250,000. The remaining mount will be paid from the Association's Reserve funds.
Below is what will be included in the project:
Design and engineering of the spillway utilizing the Caltrans specifications

Demolition and disposal of the existing spillway.

Rebuilding of the spillway expected to last several decades with a more natural appearance with large boulders to slow the water spillage.
Thank you in advance for your attention and support of the association.
Heritage Ranch Owners Association